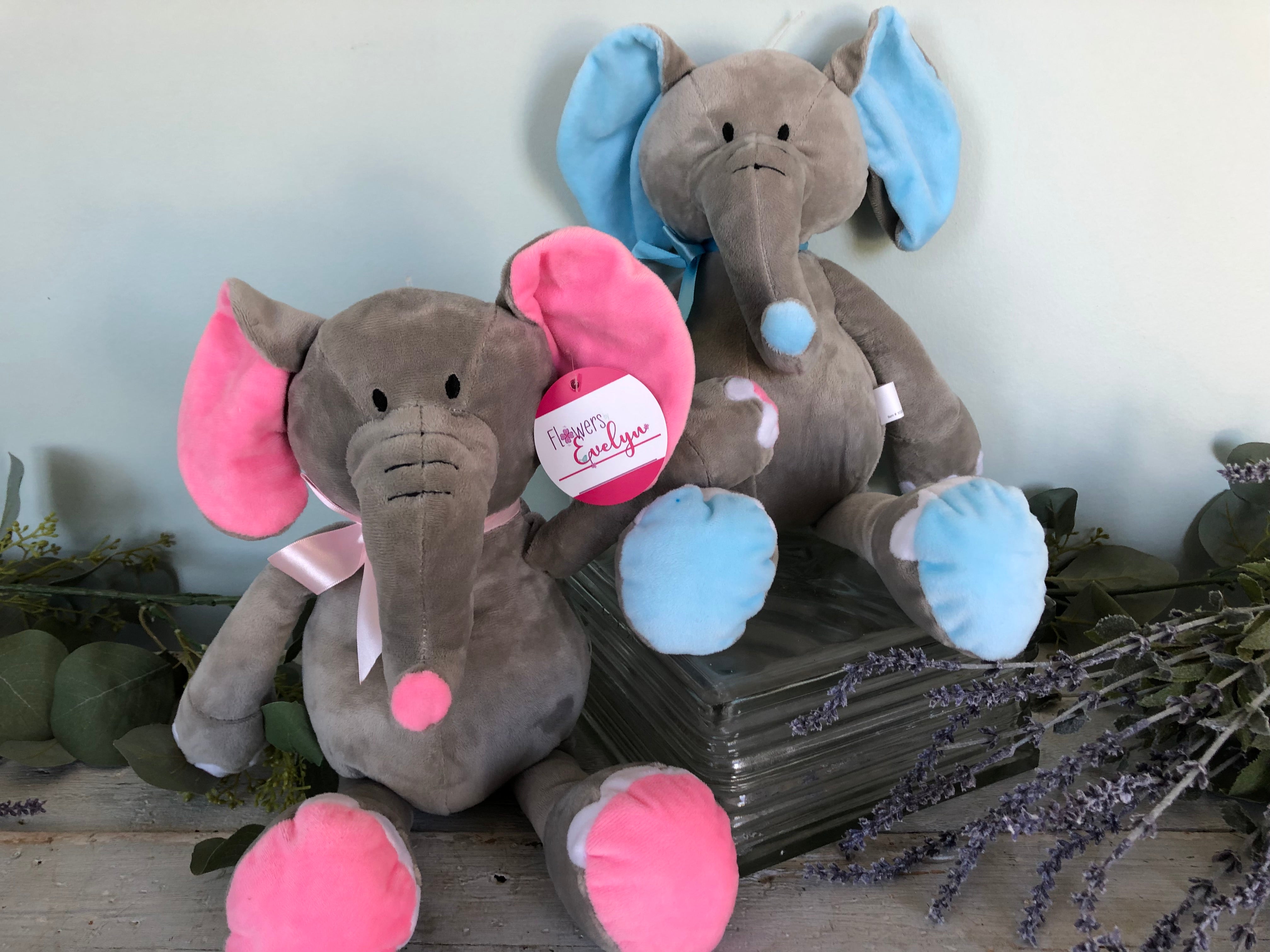 New Baby Stuffed Elephant
Eli and Ellie are gray elephant stuffed animals with either pink or blue accented on the ears, tip of the trunk, and bottom of the feet. Pair with a balloon bouquet and a custom floral arrangement!
*Please note if ordered for delivery, product total must meet $40.
*Sits at approx. 9.5" tall and 5" wide