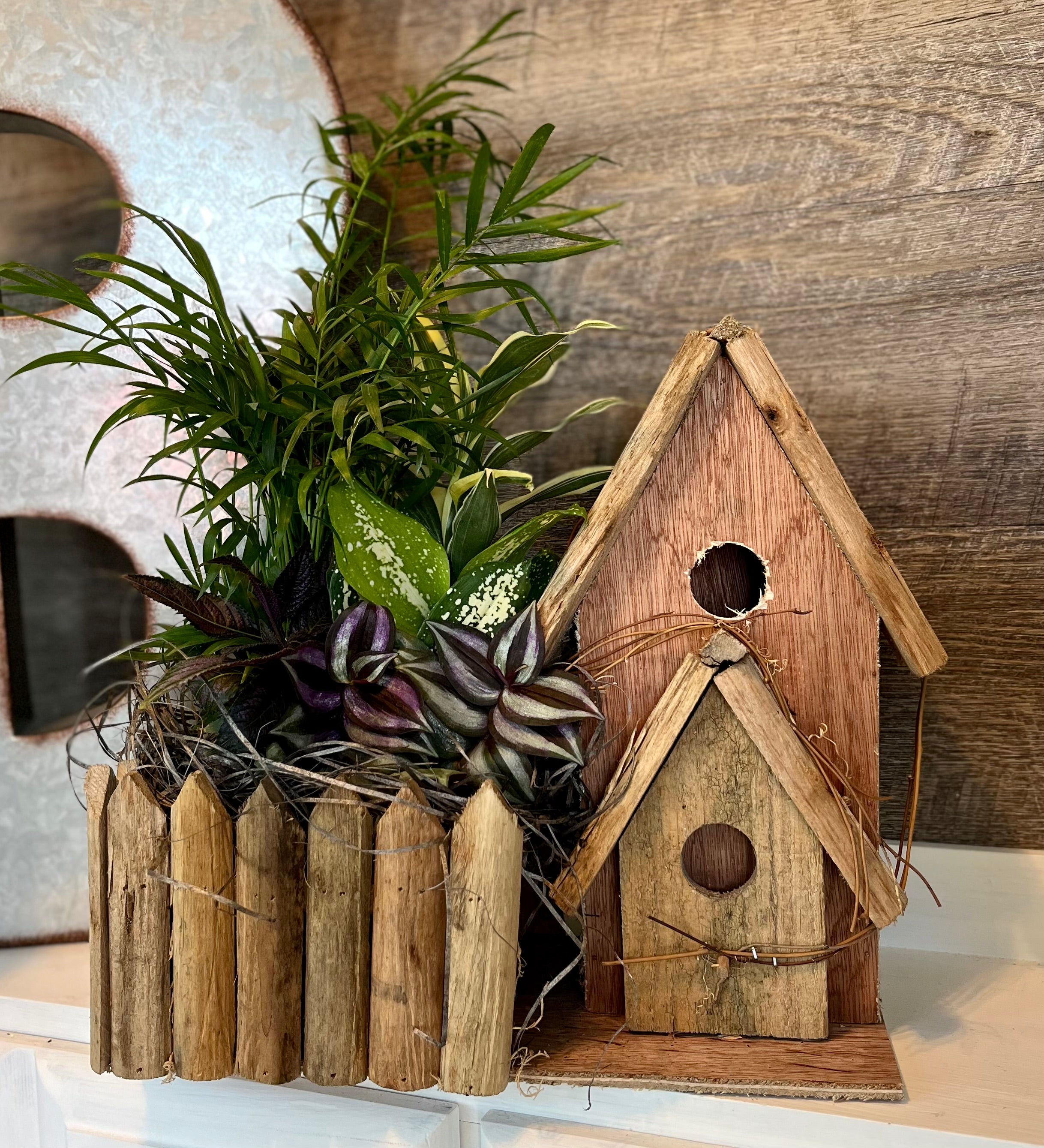 The Small Birdhouse Planter
For the plant lover or to remember a loved one, this birdhouse planter is the perfect choice. It comes in a variety of plants and the design may be different from the picture shown. Enjoy natural beauty and a unique touch to any indoor space. A bow will be added at no additional cost to complete the design. Additional items for a fee can be added, such as birds, butterflies, fresh cut flowers.
Please note that fresh cut flowers are generally limited to carnations, daisies, and alstroemeria as the water tubes provide a limited water source.
*height is about 12" or slightly shorter and will vary with design